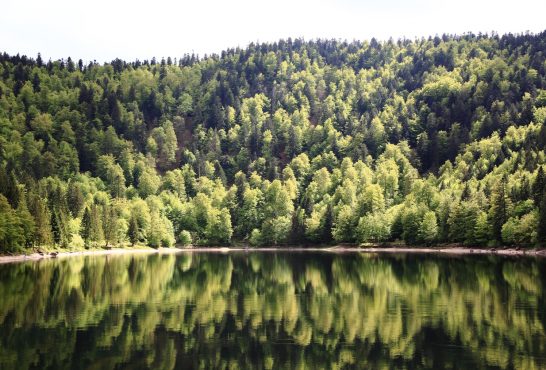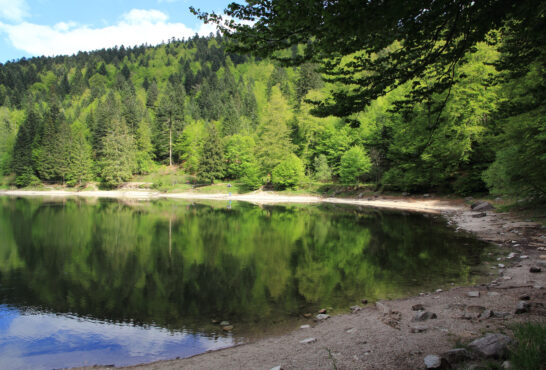 Only 10 minutes from the Hotel Restaurant & Coffee Shop Influences, the Lac des Corbeaux is undoubtedly one of the region's natural gems.
Surrounded by the Vosges mountains and their forests of fir trees, the Lac des Corbeaux takes its name from the place called "Les Courbées" which was home to a farm nearby. 
Stroll around the lake following the 30-minute circuit or the 1.5-hour circuit, which is more for good walkers. Along the way, admire the clear blue and green water and the surrounding landscape. Then treat yourself to a well-deserved break at the Chalet du Lac!
The access road to the Lac des Corbeaux is closed in winter. The circuit by the rock of the lake is suitable for good walkers with good shoes.
Swimming is not permitted in the lake.